COVID-19 erupted in the final semester of graduate school for Lauren Yadavia and Megan Wade. They brainstormed ways to help in the crisis, saw the desperate need for face shields and, in early March, began researching how to apply additive manufacturing. At first, the idea seemed daunting. Supply chain interruptions were beginning to hit the United States, and daily life was rapidly changing. Pandemic or not, executing difficult ideas is something these ladies enjoy.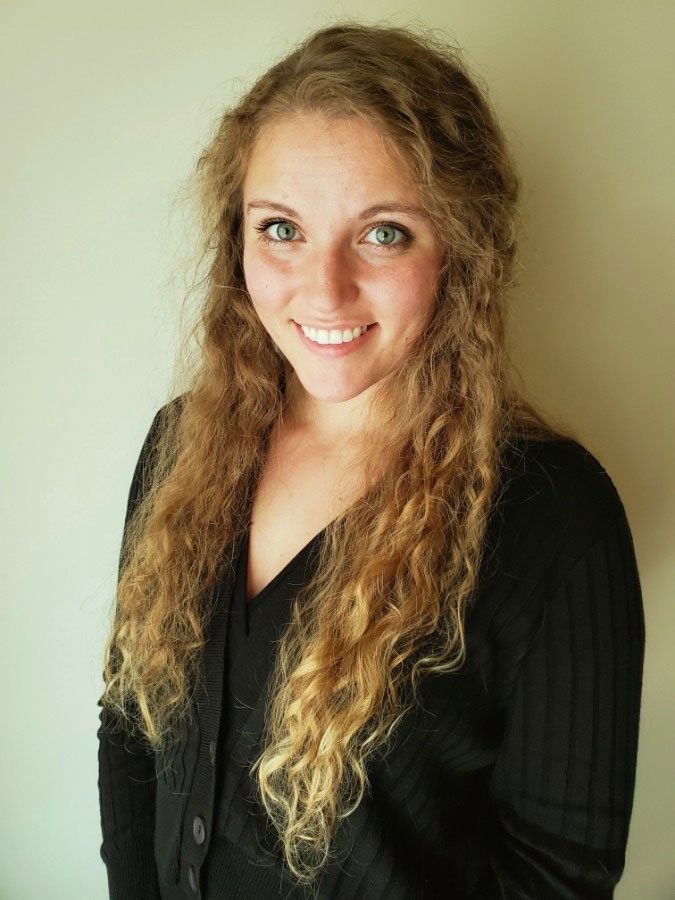 Co-creator Lauren Yadavia
"Since we began working together in 2018, we have consistently pushed our work beyond the limits of what we know. What starts as an intangible possibility, together we make a reality," Wade says. Yadavia and Wade found themselves reaching out to multiple companies, sources, and 3D printing networks. "We found groups of other people across the globe combining their efforts, and we decided to turn our idea into a project for our final semester at Indiana University." Studying information systems, these two women are trained to synthesize people, information technology and business processes and accomplish their objective of 3D printing PPE. They set out to create a supply of face shields sufficient for local need. "We saw an opportunity to help and make a positive impact," Yadavia says. With the lockdown, their own communication moved online. Lauren is with family in Ohio; Megan is home in Bloomington. The pandemic created additional challenges for working together, and the two women spend their days on Zoom calls and Slack messaging back and forth.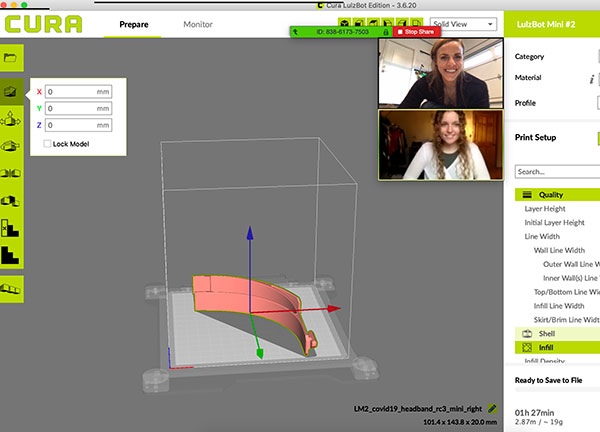 Lauren does backend operations, while Megan runs their manufacturing floor. "We only have one machine, a LulzBot Mini." They realized early on that its printing bed would fit only one half of a face shield design. Because each piece takes over an hour and a half to print, it takes more than three hours to print one shield. "We had to pivot in our design, and instead of utilizing normal super glue to weld the parts together, we use 100% acetone nail polish mixed with ABS plastic to create an adhesive ABS glue". Cutting the vinyl, hole punching, and making the rubber band ties is also time consuming. "Together, we have invested more than 150 hours of printing, compiling, research, and effort to make this vision a reality. We are often working late into the night. Our project is entirely self-funded. Each shield costs us about $1.75 to make". Each shield also has a personalized laminated message from both women tucked in the band.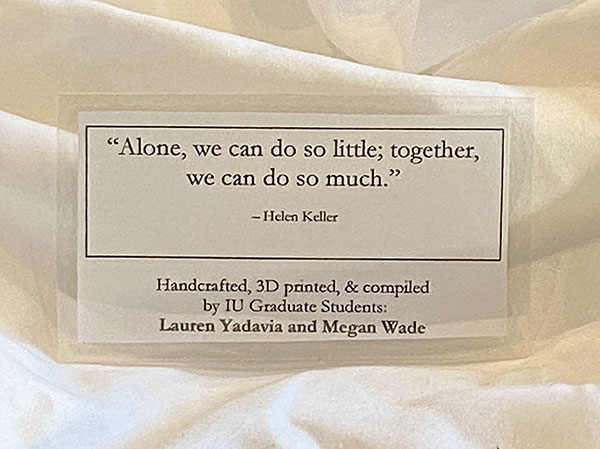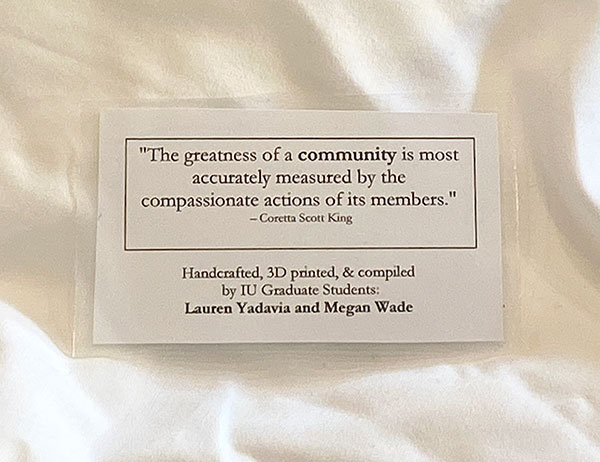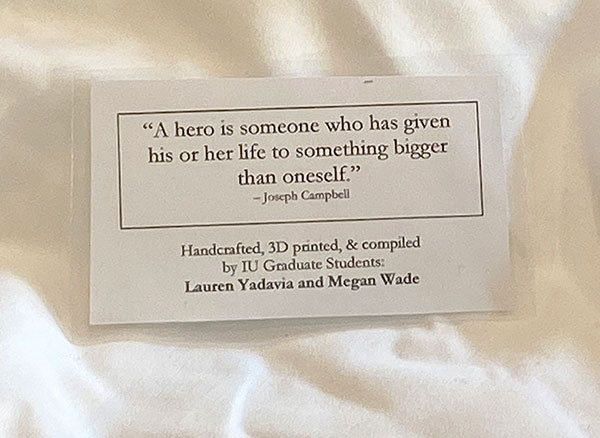 Lauren and Megan dedicated their final project to the efforts of all first responders in the COVID-19 Pandemic. "They are working hard, and we wanted to work hard on their behalf to keep them safe". Women are largely underrepresenting in additive manufacturing and in technology fields in general. Lauren and Megan hope to inspire others. "We would also like to highlight the strength of the larger IU community. One of our suppliers, David Goldman of Marine Vinyl, is an IU Alum, and he prioritized our order. What is truly incredible is how the IU community can come together across the United States to make a difference.". Lauren and Megan will make their first donation of over 50 face shields to IU Health on Friday. They will continue printing well after their final semester wraps as long as there is a need. "It's just us two ladies, and we'll keep going for as long as we can".