Show off your skills
A digital badge, known as an eBadge, is an online endorsement of an achievement, skill, experience, or credential. The digital badge is a visual image that you can display online to represent the knowledge or skills you have acquired.
We are pleased to offer a wide variety of ebadges issued through our Canvas site's Course Networking System (CNPost). CNPost is a platform, similar to LinkedIn which acts as a virtual resume and professional social media platform.
We currently offer ebadges for some of our major programming, including participating in an Accelerater Crash Course, working as an intern for our center, and participating in the REU program. 
---
COMING SOON: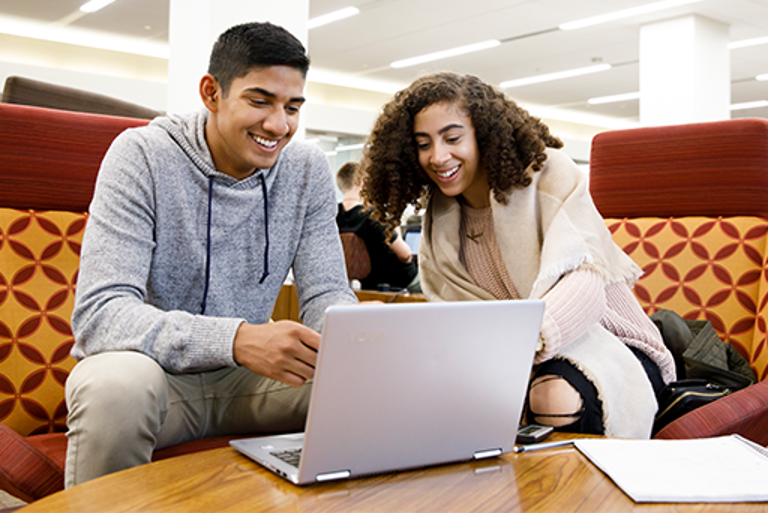 Being able to tell a convincing story about your digital competencies will help you in your future endeavors. That's why we are working on a new eBadge for Digital Survival Skills. 
This Digital Survival Skills eBadge program will include:
Investment in understanding your own knowledge and skills regarding technology
Identification of three or more areas of growth, or milestones
Completion of related learning experiences in each growth area
Successful articulation of your digital competency
This program is currently in a pilot period and will be made available to the IU community when the testing is complete. If you wish to earn this eBadge when it is available, make sure you've Connected with Us, as we will provide program updates to our mailing list first.