Get in touch with the Center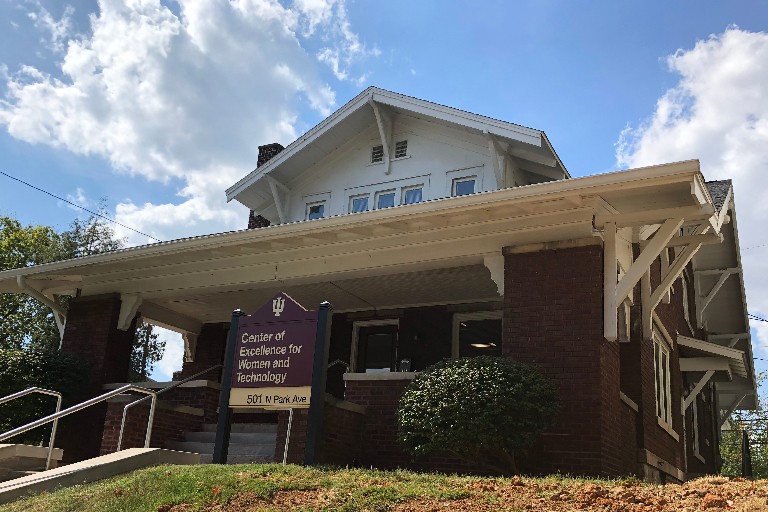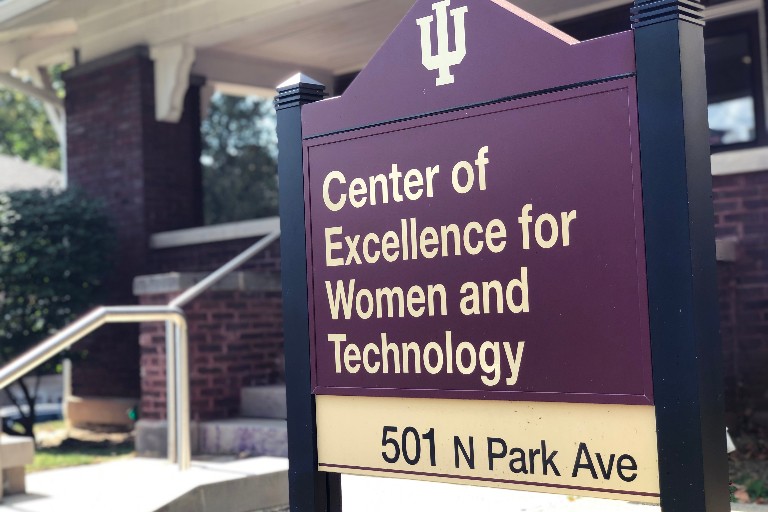 Visit our Center
Address: 501 N Park Ave, Bloomington, IN 47408

Hours: Wednesday and Thursday, 9am - 5pm, or by appointment*.

*Please use the contact information above to make an appointment to meet with our staff outside of the days and times listed above.
Parking information
PLEASE NOTE: Street parking around our house from 8a.m. - 5p.m., Mondays - Fridays is only available with a valid residential sticker, issued by the City of Bloomington. If you are not a resident, you must park in one of the lots listed below during those days and hours. You may park for free on the streets around our house after 5p.m. any time on weekends.
There are few small parking lots for IU EMP-P and EMP-S permits along the alley behind our house (green circle on the map below). But, they tend to fill up quickly during business hours. The next closest IU permit lot with open spaces would be at the McCalla building at the corner of 10th & Indiana (red circle on the map below) or the lot at the corner of Cottage Grove & Fess (blue circle on the map below).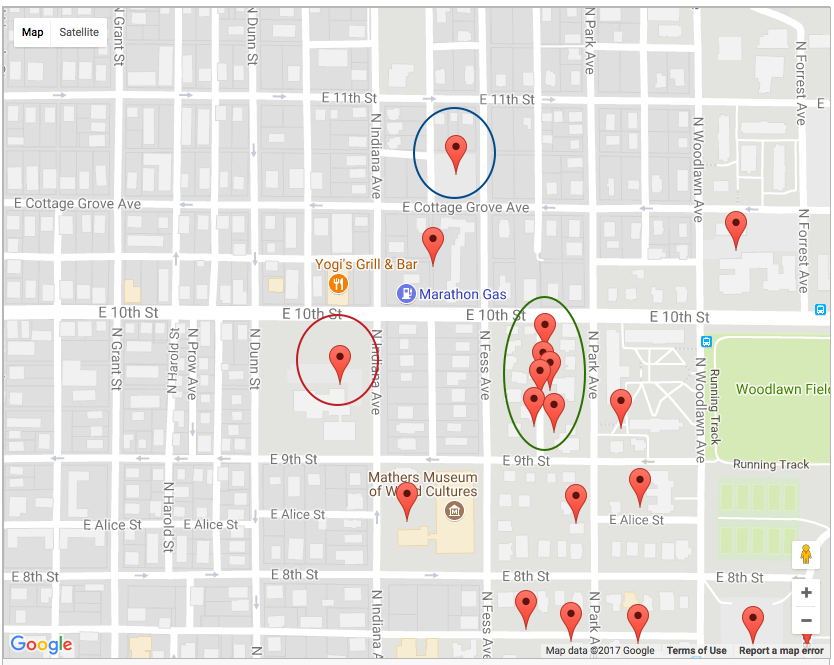 Visitors must pay to park on the IU campus. The three closest lots or garages that have visitor parking space are shown in the map below.
McCalla Building, at corner of Indiana & 10th, has visitor meters (coins only)
Poplars Garage, at the corner of 6th & Dunn, pay at the exit with a credit card (no cash)
IMU pay lot, at the corner of 7th & Woodlawn, pay at the exit (attended, so cash or card accepted)