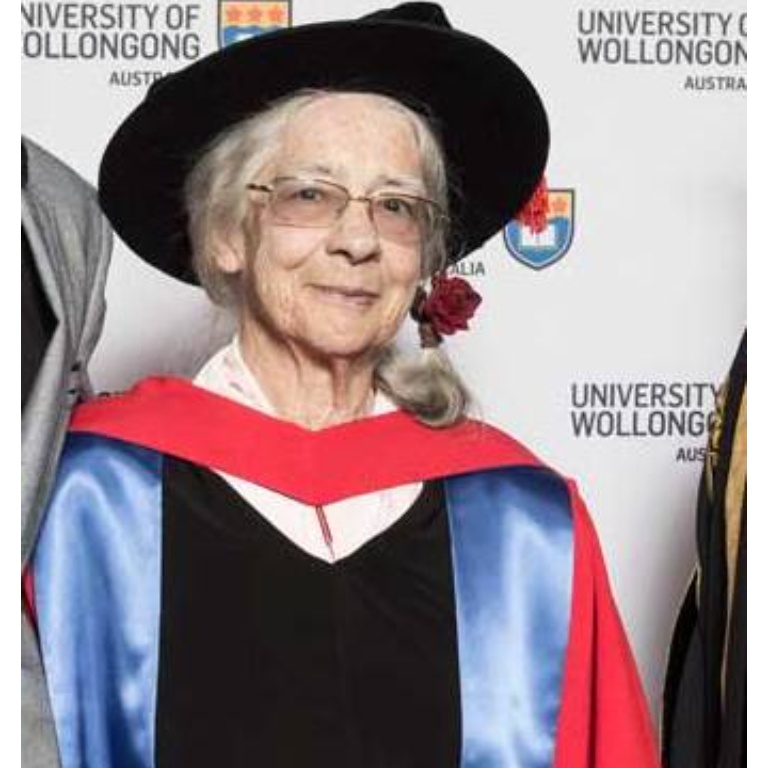 Resume Highlights
Education:  PhD in computational mathematics, from La Trobe University
Research Areas: mathematics, cryptography, cryptographic algorithms, combinatorics
Jennifer Seberry has spent time as a lecturer, researcher, visiting fellow, and Emeritus Professor multiple acclaimed academic institutions including Melbourne University, the University of Newcastle, the University of Waterloo, Canada, the University of Manitoba, Canada, the State University of New York at Buffalo in the USA, the University of Indore, India, the Australian National University, Australian Defence Force Academy, the University of Sydney (USYD), and the University of Wollongong
Honors:
The first person to teach cryptology at an Australian University (1976)
The first woman Professor of Computer Science in Australia
Founder of the Centre for Computer Security Research (1987)
The first woman Reader in Combinatorial Mathematics in Australia (1987)
Elected Fellow of the International Association on Cryptology Research (2012)
Emeritus Professor at the University of Wollongong (2015)
Awarded the Pearcey Medal (2020)
---
Interview Excerpts
To start out, would you mind telling me how you got involved in cryptography and how you found your way into the field?
I was working at the University of Sydney and the first thing that happened was they wanted a course that they could put on for MA pass students... So I said I would put on a course in cryptography and that was about 1976 I think... I said oh yeah I'll do it I'll teach them about RSA and modern cryptography and that was about 1983. Anyway so I got to the classroom, 18 students remember, there were 80 there 8-0. I said who are all you people. They wanted to sit in the class because they were interested and so I had 18 who were enrolled and all the rest who weren't enrolled but were very very enthusiastic.
It already seems like you have done so much as a professor and as you said a pioneer in this field. What do you hope those people you've mentored will set out to do?
Part of the legacy is that some of those students are absolutely brilliant and they have made very great improvements in the field of cryptography. They have stood on my shoulders and the shoulders of others as Sir Isaac Newton would say. He said, "If I seem so tall it's because I've stood on the shoulders of giants." Well if my students get taller because they're standing on my shoulder, then that's good. I feel that when I set out to build my Centre it was to provide a reservoir of expertise in Australia.
Do you have any advice for other women entering the field of cryptography and advice that you would like the next generation of informatics and cryptography students to know?
Well I have had I think 4 or 5 of my students, my women students, have become professors and some of them have gone into the security service of the government. There is lots of scope and a willingness among these people to realize that it doesn't matter what your gender is. Gender has nothing to do with this subject. You don't have to be strong, you don't have to be tall, you don't even have to be beautiful to manage. It's a good area for women to be involved in and not just in the mathematics part and in the social engineering part where we need women who understand trust and talking and facebook and sharing involved to help us and everyone else.