Laurie Burns McRobbie, IU First Lady and the co-founder of The Center of Excellence for Women & Technology presented the Bicentennial Medal to The Center's Executive Director Maureen Biggers during The Center's 7th Annual Summit.  She was presented with the medal in honor of her vision, her leadership, and her enormous contributions to making Indiana University a more inclusive, supportive and welcoming place.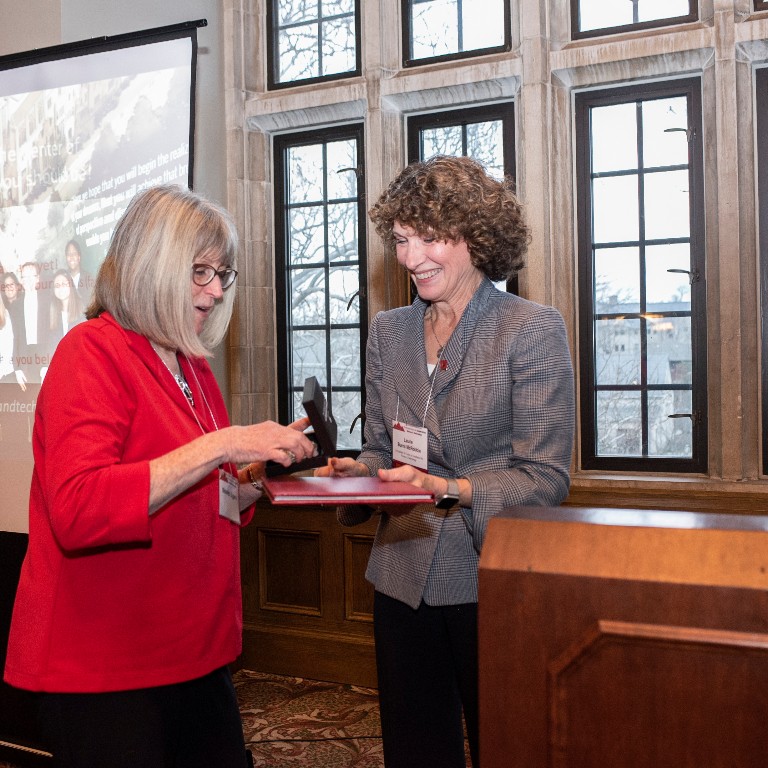 The medal was created to recognize individuals and organizations for their distinguished service in support of Indiana University's mission as a public university and who have broadened the reach of this mission through their personal, professional, artistic or philanthropic efforts.
The medal was designed by an IU professor in the Eskenazi School of Art, Architecture and Design, and is cast from the original bells that hung in the Frances Morgan Swain Student Building until 1991 when the clock tower caught fire and the bells were broken. The bells were saved, and a local foundry was able to use this historic bronze to cast the medals.