Career & Information Fair
Saturday, March 7
12:00 PM - 2:00 PM
Solarium
Are you loooking for an internship or job in the tech field?
Are you new to technology and exploring what career options are available to you?
Are you curious about what kinds of technology-related jobs employers are hiring for?
Would you like to hear how other technology professionals got to where they are in their careers?
Are you an IU student exploring options for undergrad majors, tech related courses or graduate programs?
Would you like to find out what opportunities IU provides students to study technology and/or build your technology skills?
If you answered yes to any of those questions, then you should plan to visit the tables in the Career & Information Fair.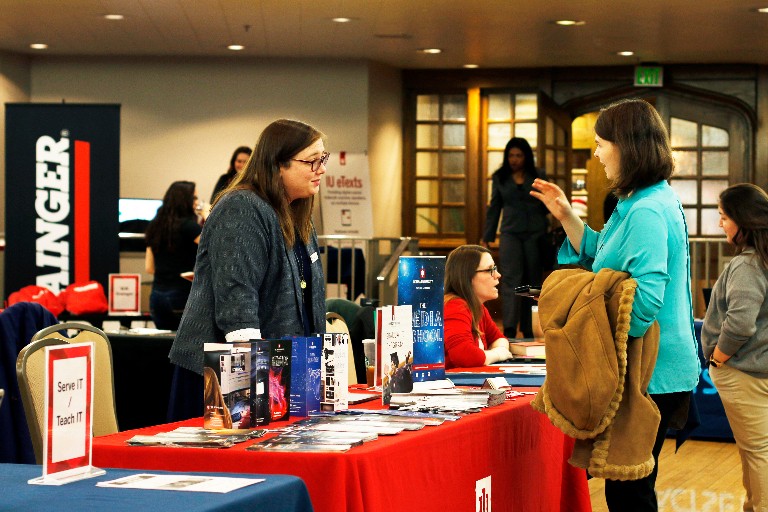 The Career & Information Fair will be running concurrently with the lunch on Saturday and during a couple of the breakout sessions, so you can chat with employers in between or in place of breakout sessions and during lunch.